Over time,  I have accumulated products and services that have worked well for me and those I love.  Below you will find links to products and resources that I highly recommend.   Please let me know if you have questions.
BOOKS,  DVDS AND OTHER ITEMS:
NUTRITIONAL ITEMS: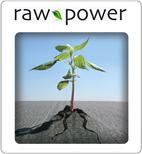 I discovered the Raw Power products several years ago while living in Atlanta. Having a bad reaction to the soy based and whey based high protein supplements, I tried Raw Power and it is amazing. It is Organic and Vegan and truly great in a smoothie. What a way to start your day or grab a quick meal on the run or a mid-day pick me up!! Try it, I think you will love it.